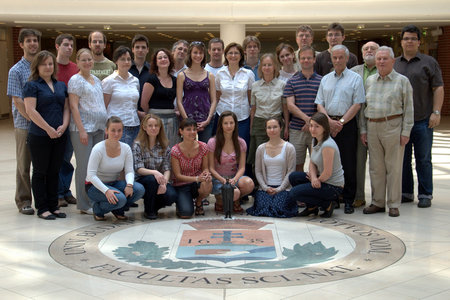 We do cooperate with both Hungarian and foreign research teams on subjects ranging from organic chemistry to molecular biology. We run several ELTE-based, joint research projects, even at the national level, such as MedInProt, HunProtExc, or the SynthPlusz Excellence Programs. Recently we are synthesizing amino acids derived from carbohydrates, determining conformational properties of beta amino acids, synthesizing foldamers, expressing Exenatide-4 analogs used to treat type II Diabetes Mellitus, and conducting research for a better understanding Alzheimer's and other conformational diseases. Furthermore, we work on the structure and dynamics of kRas signaling protein, which plays an important role in tumor diseases. Devoted students, postdocs and researchers interestedin modern structural chemistry and biology.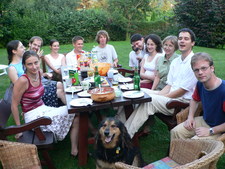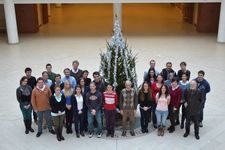 News
Design and Characterization of a Multistage Peptide-Based Vaccine Platform to Target Mycobacterium tuberculosis Infection

In our recent collaborative article, we described the design and development of an immunogenic, self-adjuvanting, multistage vaccine platform against Mycobacterium tuberculosis (Mtb), obtained by combining the synthesis of a multiepitope lipopeptide with chemoselective ligation.

Amide isomerization pathways: Electronic and structural background of protonation- and deprotonation-mediated cis-trans interconversions

In this article a possible reaction route for the cis-trans isomerization of non-proline (Xxx-nonPro) peptide bonds is described via protonation using DFT and coupled cluster computational results.

Covalent fragment mapping of KRasG12C revealed novel chemotypes with in vivo potency

We report a covalent fragment screening of our electrophilic fragment library of diverse non-covalent scaffolds to identify fragments as suitable starting points targeting the Cys12 position of the oncogenic protein KRasG12C.